This post may contain affiliate links. Please see my full disclosure policy here.
I have to tell you guys about this Karcher Cordless Sweeper. I was so excited to see this pop up while I was browsing at QVC. Why? I know you're wondering why.
A number of years ago when I was a mod at an online shopping site, a Karcher cordless sweeper was posted and many of us bought one. It was a good deal and to be honest, I didn't expect much out of it because of that. I was just looking for something at the time to keep from having to drag out the broom and dust pan or the big vacuum for Cheerio and Goldfish spills. Boy, that Karcher sweeper did NOT disappoint. It charged quickly and worked fantastic! I used it all over my house for quick pick ups and it worked on the linoleum in the kitchen as well as my carpet in the rest of the house. As long as it was a low pile carpet, it worked great. I definitely got my money's worth out of it.
It was so lightweight and easy to use, that even my kids wanted to use it and that was a big help to me. I was really bummed when I lost the charging cord in a move and that was the end of my love affair with my Karcher Sweeper.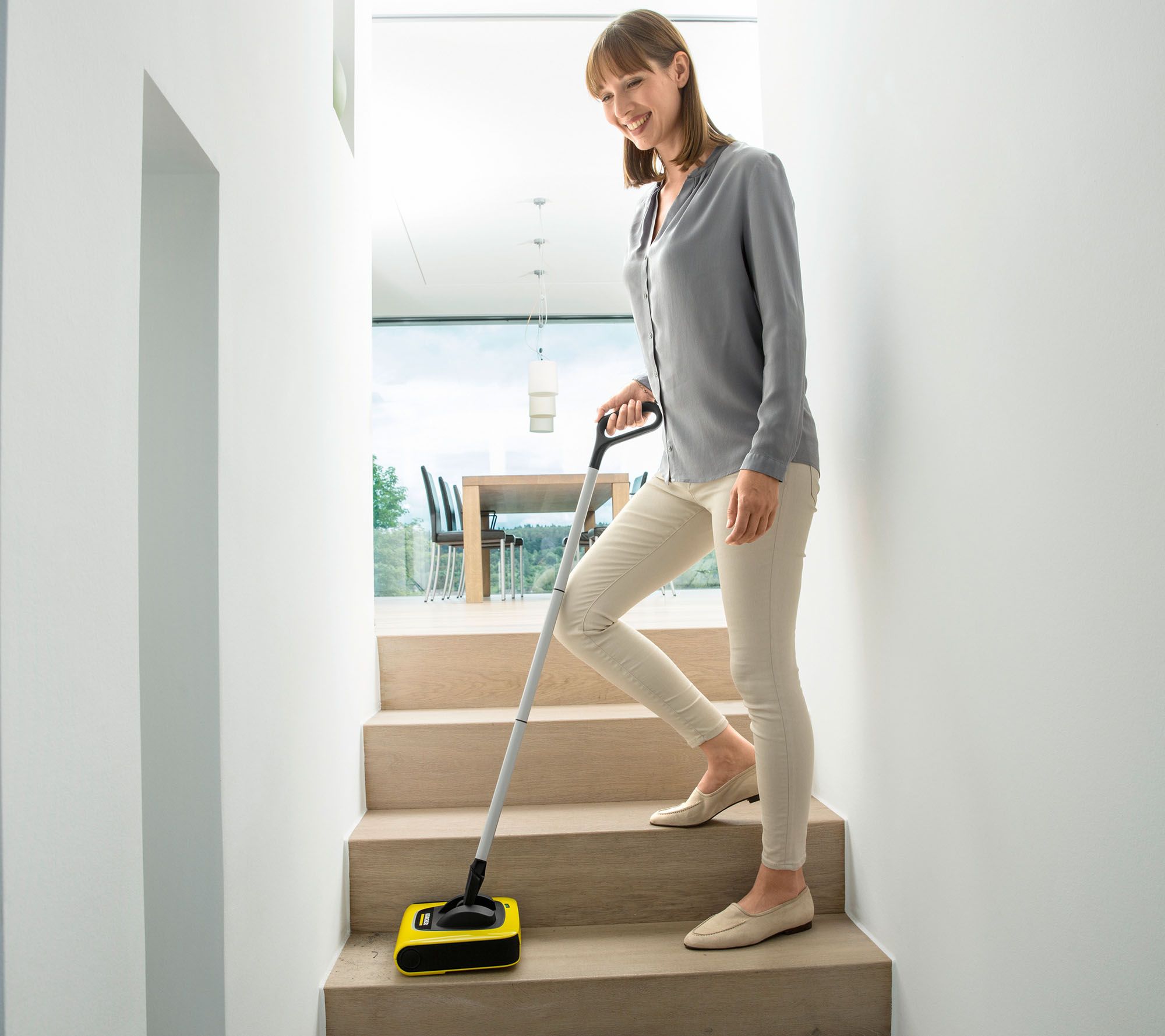 This Karcher Cordless Sweeper looks very similar to the one I had and I would pay this price for it. In fact, I think I'm going to! You can pick it up on Easy Pay right now. Even though it's not identical, I think it's almost the same and will save me a lot of time. Plus, with QVC's 30 day guarantee, you can return it if you don't like it within that 30 day window.
If you have stairs in your home, this will be so much better that how you clean them now. You'll even be able to get under the beds with this sweeper. Just charge it up and you're ready to go!
Includes KB5 cordless sweeper, charging cable, and owner's manual
8" rotating brush roll
Removable dirt cup
Handle folds flat
For use on hard floors and low-pile carpet
Built-in rechargeable lithium-ion battery
Measures approximately 8-1/2" x 9-1/8" x 44-1/8"
This post may contain affiliate links. Please see my full disclosure policy
here.