This post may contain affiliate links. Please see my full disclosure policy here.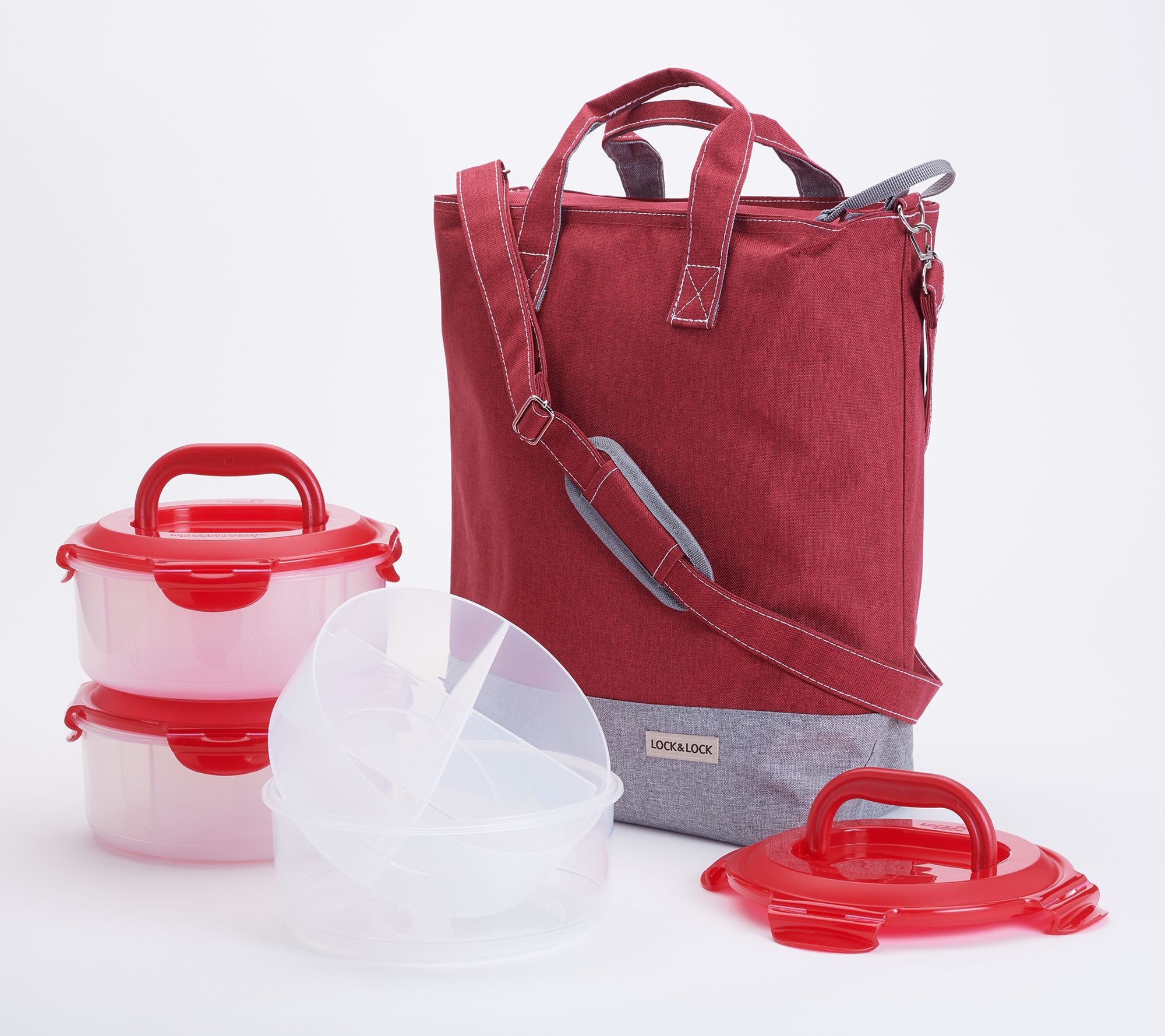 This LocknLock Tote Bag with 3-pc Handle Lid Storage Set with Dividers is a great deal at just $29.98 or 3 Easy Pays of $9.99. Think picnics, parties, cook-outs, church dinners, and all those times you carry food back and forth. I have a set of LockNLock containers and they're truly amazing. They go from fridge to dishwasher and have held up great.
It's available in 8 different colors so you can pick your favorite. It's perfect for picnics, family get-togethers, or even for bringing your groceries home from the store. Not only do you get the insulated tote, you get three 8-3/4-cup containers, three divider inserts and three lids.
Even if you're just carrying your food to your back yard, you'll appreciate this set. I know we're all staying close to home these days, but it won't be like that forever(I hope!) and you'll be prepared. When I saw it, my first thought was for all the sports moms. You can pack this tote full of snacks and drinks and you'll be ready for soccer, softball, and more. My niece plays travel ball and this would sure come in handy while they're on the road, too.
If you're thinking ahead, this could also make a fantastic gift for the holidays. I know I'm always carrying food back and forth for our holiday and birthday parties, so go ahead and order now to be ready.
Please note, this is the Today's Special Value for 7/8. If you stumble across this post after that date, the price may be different and/or the item may not be available.
This post may contain affiliate links. Please see my full disclosure policy
here.