These Kids' Alphabet Rainbow Name Crayons are such a cool idea for Valentine's Day! The price starts at $9.97, so it's an affordable gift, too.
Looking for a personalized, creative gift? These alphabet rainbow crayons from The Crayon House are made from non-toxic Crayola Crayons and inspire endless hours of creative fun.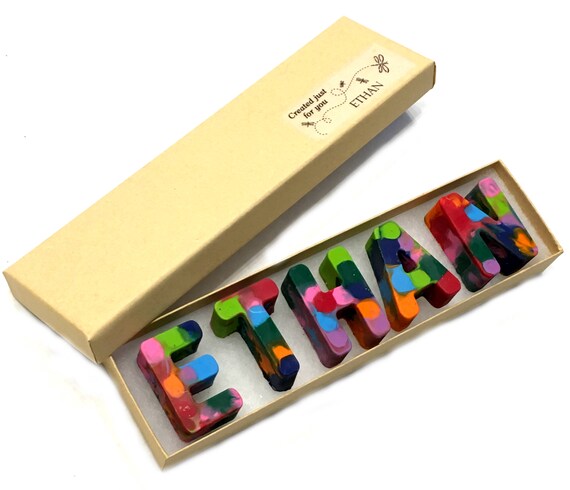 Our Rainbow Crayon Letters measure approx. 1-1/2 to 2 inches wide varying depending on the actual letter and are 1-1/2 inches tall 5/8" thick.

1-5 Letters $9.97
6-8 Letters $11.97
9-11 Letters $13.97
This post may contain affiliate links. Please see my full disclosure policy
here.