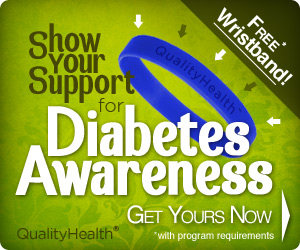 November is National Diabetes Month.
Facts about diabetes:
It can cause blindness, nerve damage, kidney disease, and other health issues if it is not taken care of. One in 11 Americans have diabetes (that's more than 29 million people!) The diabetes awareness ribbon is gray and has a red dot, sometimes in the shape of a heart. The red dot symbolizes the blood used to test the blood sugar level. Fortunately, people who are at high risk for type 2 diabetes can lower their risk by making healthy changes, such as eating healthy, exercise, and losing weight. Raise awareness to this important cause affecting our country with a FREE wristband!
This post may contain affiliate links. Please see my full disclosure policy
here.