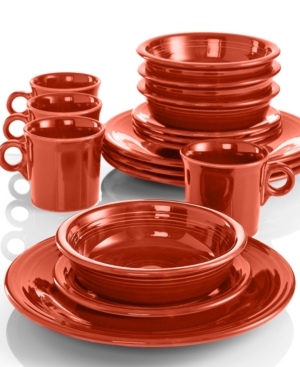 Looking for some new dinnerware? You can get this Fiesta Dinnerware, 16 Piece Set
for just $99. Shipping is FREE! Lots of colors to choose from.
Enjoy the chip-resistant durability and cool Art Deco design that made Fiesta famous with this 16-piece dinnerware and dishes set. With more a dozen colors to love so you can mix, match and create a look that's all your own.
This post may contain affiliate links. Please see my full disclosure policy
here.